Discover more from IF YOU GO AWAY - News from P M Buchan
News about projects from writer P M Buchan, reflections on the creative process for projects that crashed & burned, plus dark & transgressive art recommendations.
CLICK BAIT 👀
+ an interview with SCOTLAND YARDIE creator Bobby Joseph
The world is on fire and there have been so many Big Things happening in the past couple of weeks that I have written and rewritten this newsletter more times than I can count. Trigger warning for sexual assault and graphic violence – this newsletter contains a five-page comic strip based on the Steubenville rape case.
I could spend hours, days and weeks responding to the topics that have dominated social media recently, from the depressing but unquestionable need for the global Black Lives Matter movement and our complicity in creating a world where that sentiment needs to be reinforced, to the avalanche of revelations within the comic-book industry that so many influential men have used their positions of relative influence to abuse the trust of women and, in the worst cases, girls.
These things are literally all that I can think about at the moment and I'm sure there'll be a point when I feel informed enough to respond to them, but as a white thirty-something man in England, living now in the least diverse region that I've lived at any point in my life, I feel like the best thing that I can do right now is listen.
Listening has always been an underappreciated skill, but in recent years debate on social media has encouraged us to reduce every topic to diametrically opposed polarities, scoring points and signalling to our tribe rather than taking the time to listen and change. It's self-evident, to me at least, that what the world needs now more than anything is change.
I should, however, be abundantly clear that Black Lives Matter. I should also be crystal clear that men in positions of power should spend less time thinking about their dicks and more time asking themselves how to be part of the solution and not part of the problem.
I hope that my past work can tell you everything that you need to know about my thoughts on things like sexism, misogyny and racism. 2015 marked the first year that I worked with John Pearson, my BLOOD MOON co-creator, on a comic strip, following our previous collaboration at the Orbital Comics CULT exhibition. CLICK BAIT, our short strip about two Japanese YouTube celebrities, was written in response to the Steubenville rape case. The anthology that we created it for never materialised and the strip was never published, which might have been for the best, because it was very rough around the edges and created to an incredibly tight deadline. If nothing else, CLICK BAIT illustrates John's exponential growth as a sequential artist in the past five years!
CLICK BAIT by P M Buchan and John Pearson - Contains graphic sexual violence.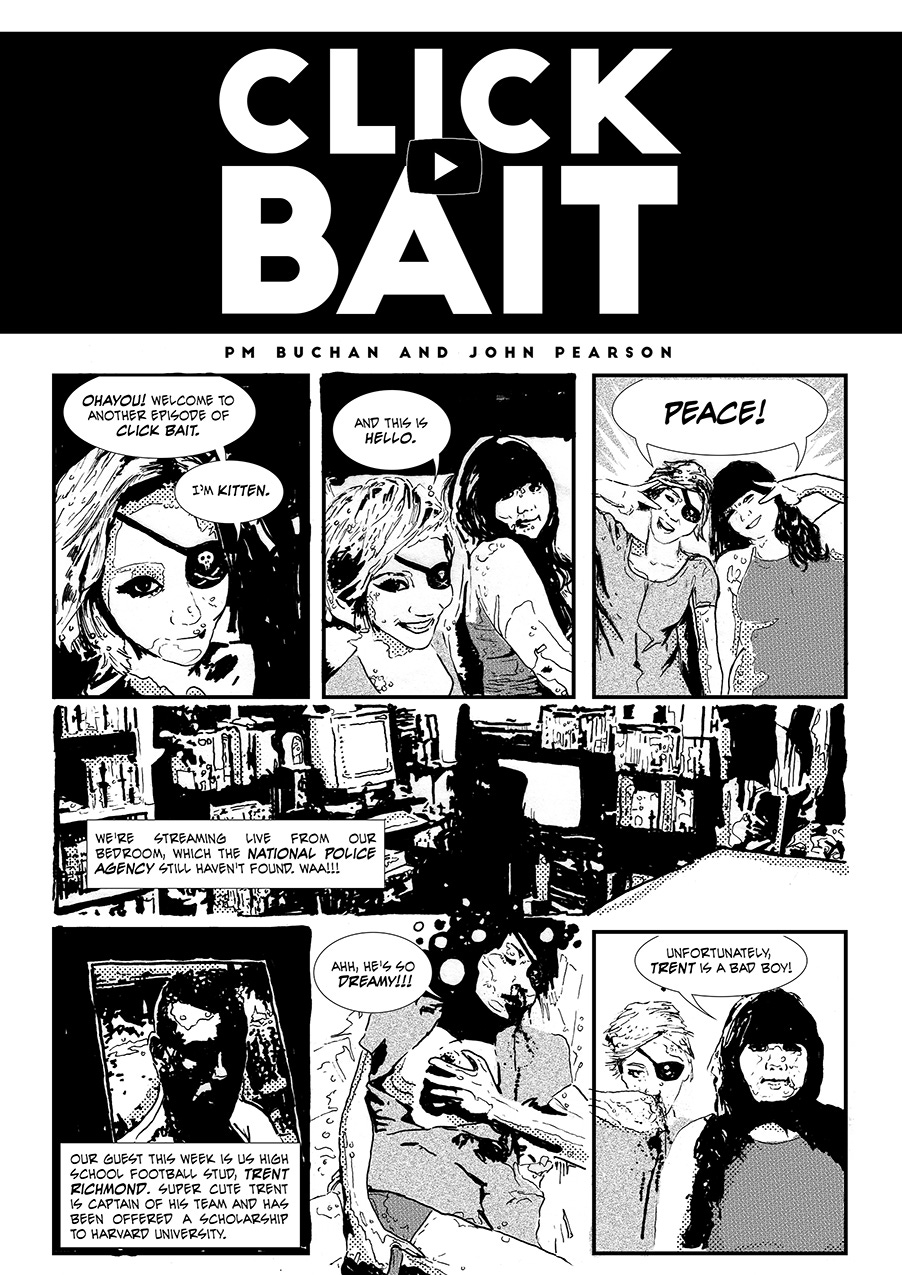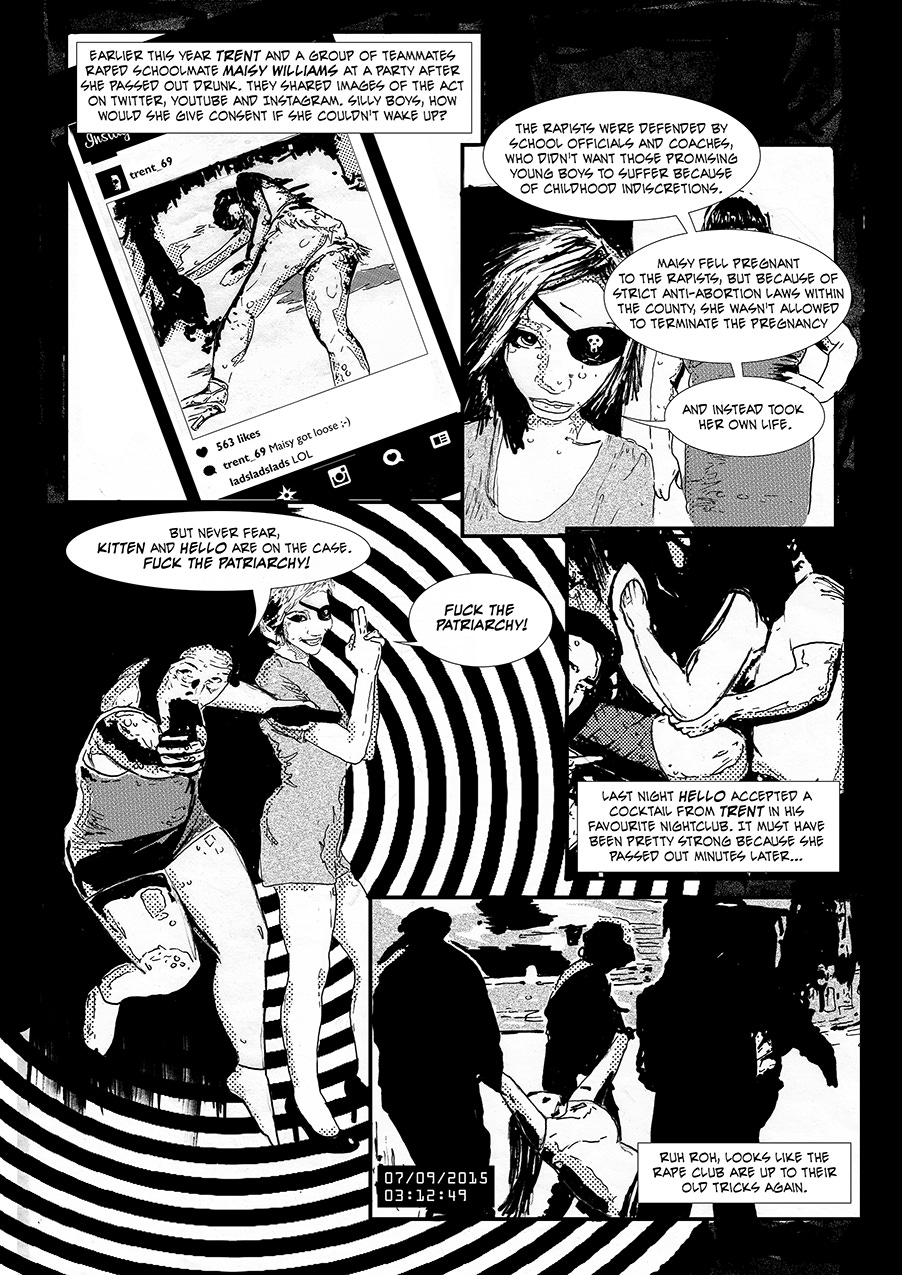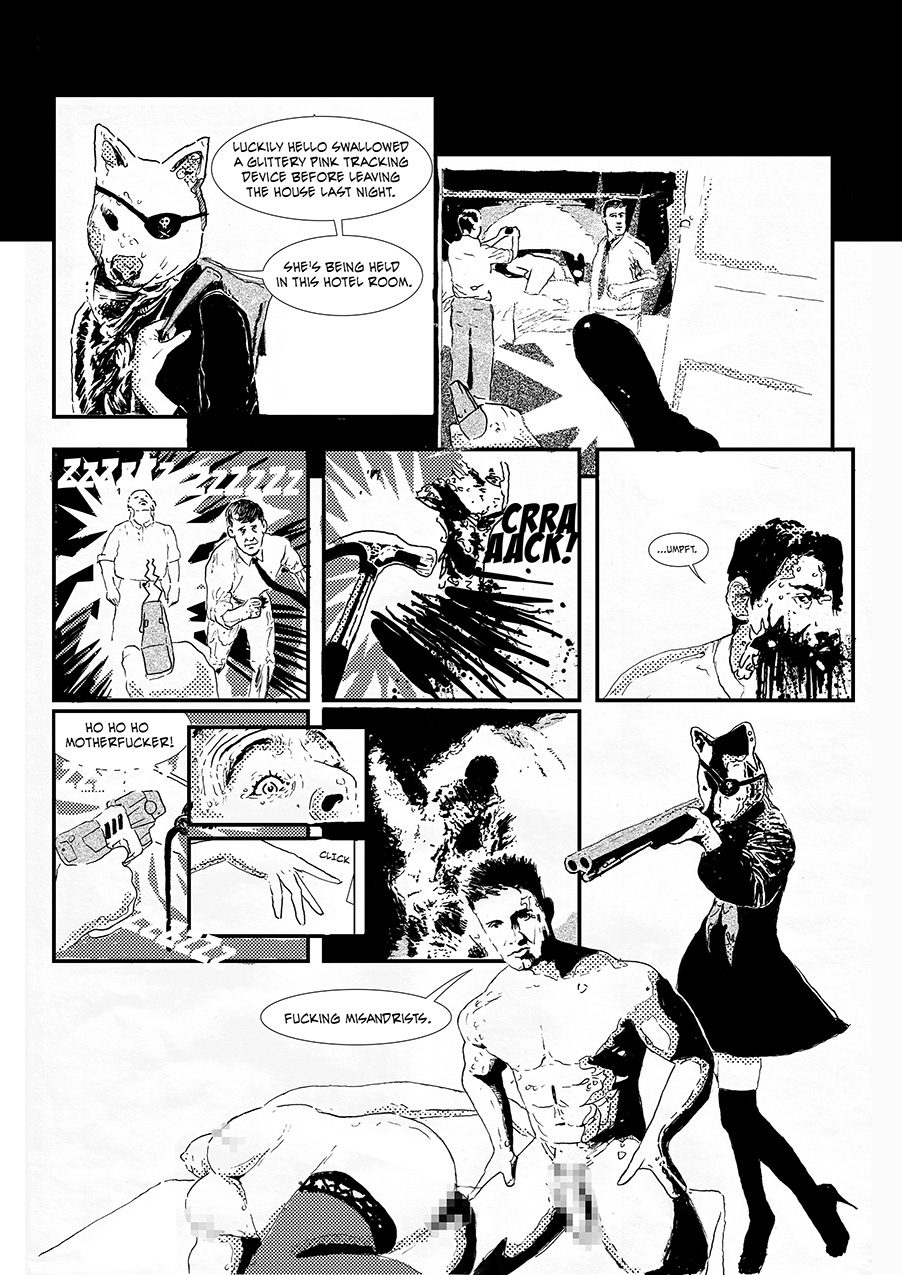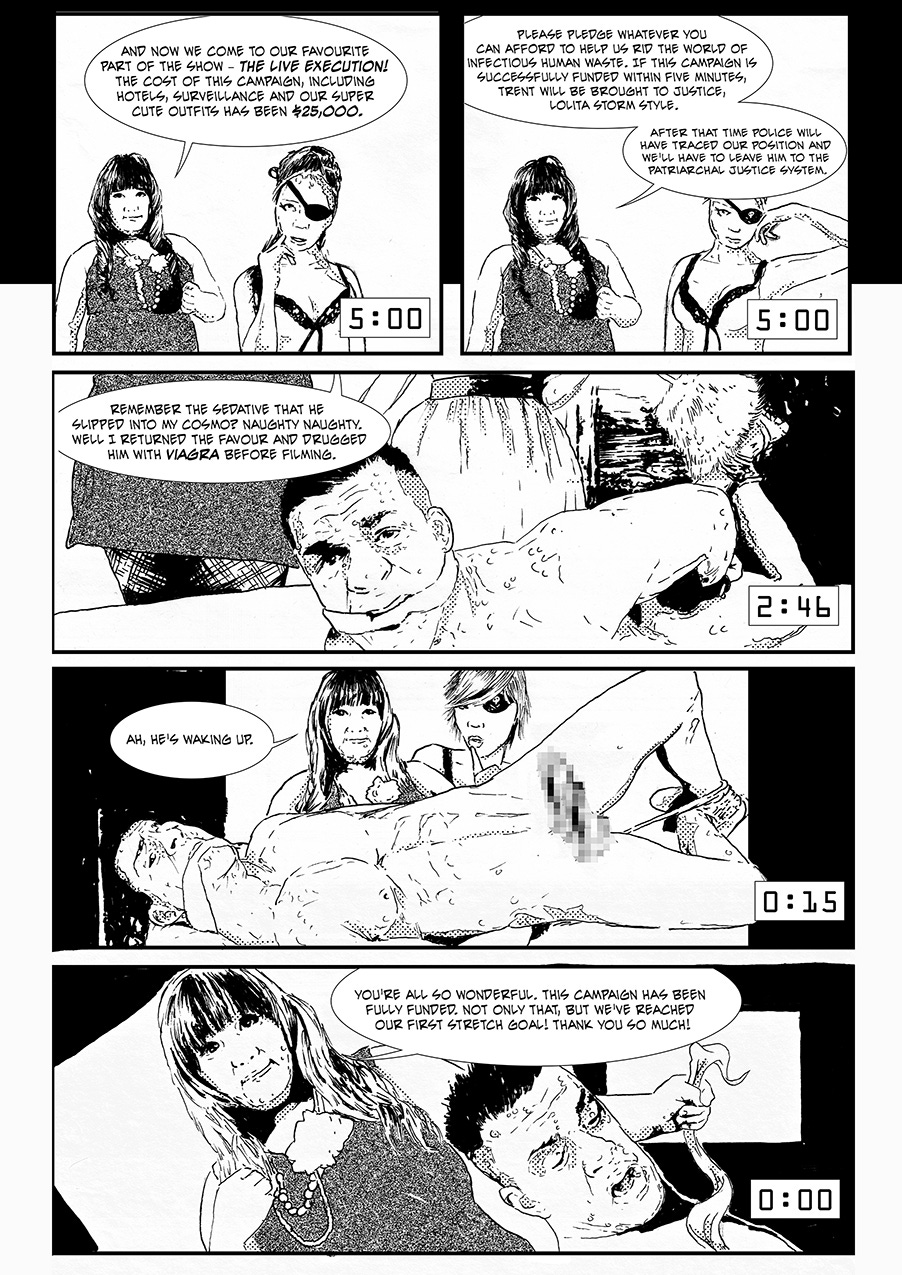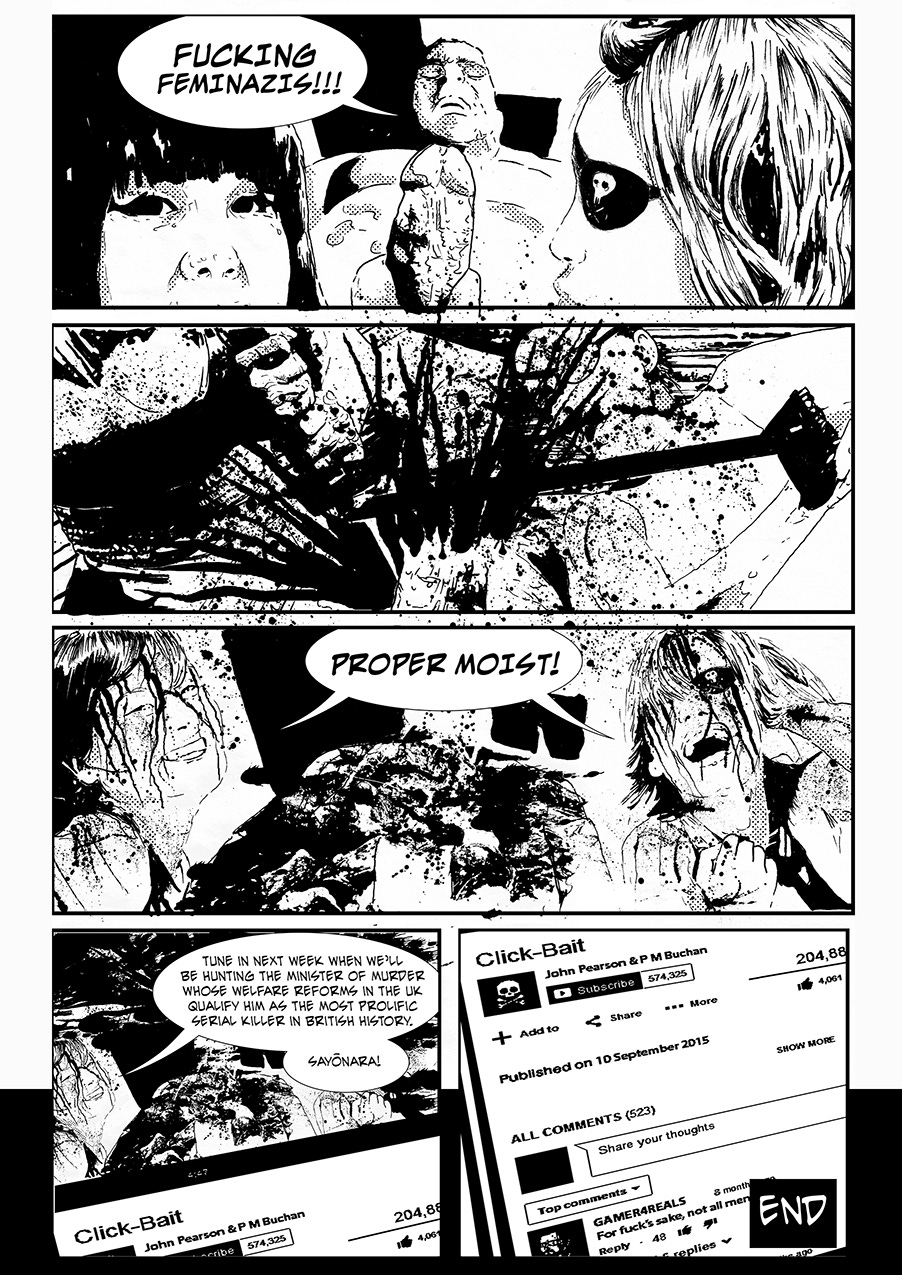 The same year was also the last time that I collaborated with Phillip Marsden, on a strip that we called BKIP, in response to the rise of white nationalism and populist politicians such as Nigel Farage, who trade on the politics of hatred, fear and division. This was a followup to our previous strip, THE OBJECT OF MY AFFECTION, a feminist fable (with fisting!) about the objectification of women, in which the protagonist is cursed to transform into a sex doll if he can't learn to stop reducing women to receptacles for his penis.
There seem to be an unacceptable number of comic-book writers, artists, publishers and editors who need to learn this same lesson and accept that even if they were rock stars, this kind of behaviour would still be unacceptable, because people are not commodities to be won with their talent.
---
My playlist for the week is I Was Made For Lovin' You, an escapist list of mostly 1980s pop that takes in a-ha, Aztec Camera, Thomas Dolby, Pet Shop Boys and ABC, with a few other catchy songs thrown into the mix.
The thing is, even I don't wallow in darkness all the time. Sometimes all I want to do is watch the music video to I Ran by A Flock of Seagulls over and over again while I marvel at the fact that anybody at all could be a pop star in the 80s.
---
This week I interviewed the amazing Bobby Joseph, credited in the 1990s as creating the first ongoing British comics magazine for and about a black audience, in the form of SKANK, aka "The Black VIZ".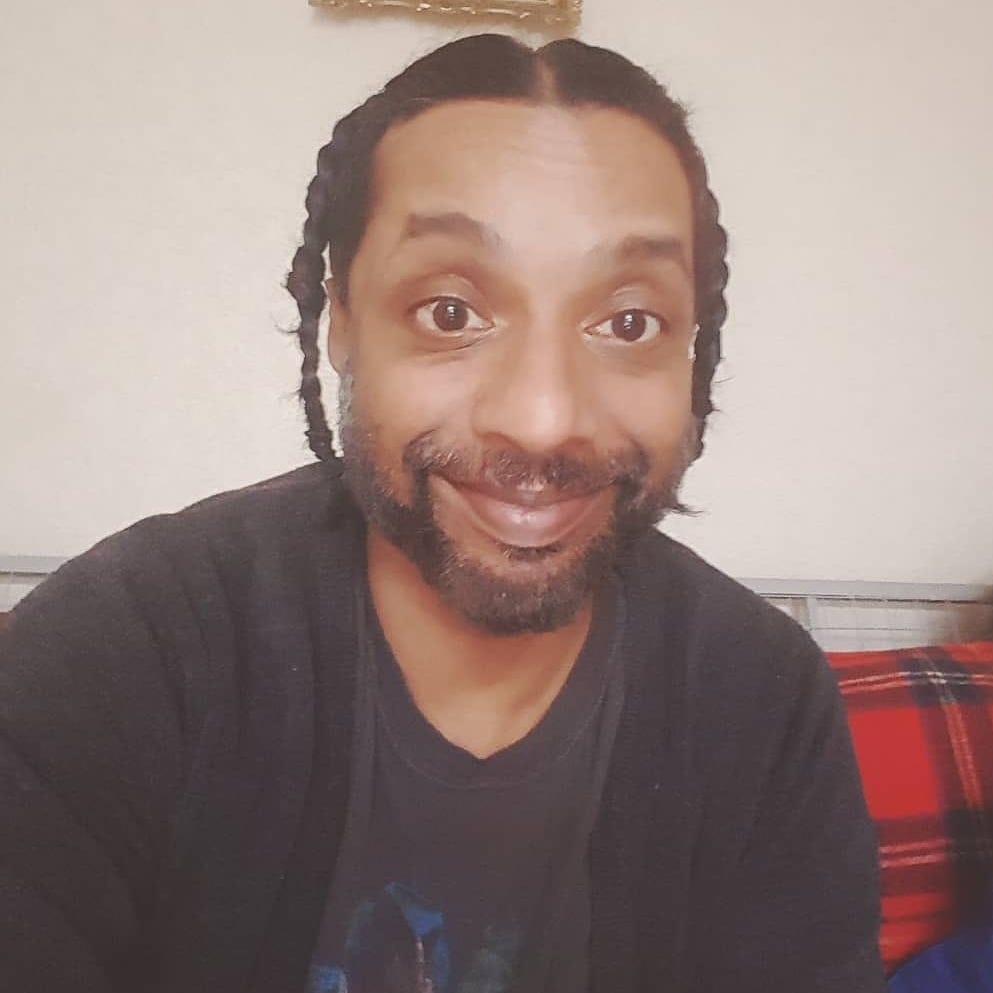 Nearly twenty years later, Bobby has written for the Guardian, his work has featured on the BBC and in 2015 his comic strips featured prominently in the 'Anarchy in the UK' comic exhibition at the British Library in 2015. His SCOTLAND YARDIE graphic novel, co-created with Joseph Samuels, is a biting satire about the value of black lives in modern London, featuring diverse cameos by everyone from the clown prince Boris Johnson to the cast of DO THE RIGHT THING.
Currently, if you buy a copy of SCOTLAND YARDIE by following this link, all proceeds will go to Black Lives Matter causes in the UK.
1/ Which artist or piece of art has most inspired you in your life and why?
Gilbert Shelton's FREAK BROTHERS is just a revelation. I always find something new, just by combing through his work. If you want to write humour comics well, pick up anything done by Gilbert. His output is a masterclass of humour and satire. Alan Moore is another that ticks the boxes. Obviously, everyone adores his mainstream output, but as a humourist, I feel Alan is vastly underappreciated. THE BOJEFFRIES SAGA, MAXWELL THE MAGIC CAT, his piss-take of Frank Miller's DAREDEVIL from back in the day. Wow. He's on-point. At all times! I am also a sucker for Jaime Hernandez's LOVE AND ROCKETS. Jaime knows narrative in such a way, that his books will stay with you weeks after reading. Which is an amazing feat in this disposable culture we live in, and something that we as creatives, should always be striving for.
2/ What have you learned through experience that you wish you had known at the beginning of your career?
Just be me. Do what I do best. Write. Drink more coffee.
3/ What does the creative process look like for you – from generating an idea to getting it down on paper and releasing it into the world?
Ideas take time. They percolate a lot. I am always interested in challenging a form, an accepted perception, skewing, and recreating narrative that is different and entertaining to me. The SCOTLAND YARDIE process took about three to four years of getting it right with the artist. Joseph still hasn't forgiven me for the hell I put him through with the graphic novel. That said, I am confident that his drawing hand will heal in another few years. Doctors have assured me.
4/ If you woke tomorrow and were no longer constrained by time, budgets or even skills that you haven't learned yet, what would you make?
Fucking Death Star man! But only for humanitarian purposes.
---
I'm P M Buchan, a comic-book writer and co-creator of BLACKOUT, LA BELLE DAME SANS MERCI, LOVE WILL TEAR US APART, HERETICS, HANGOVER, BLOOD MOON and more. You can see my comics and find contact details on my website.
I'm limited in what I can do to change the world, other than doing my best to raise my children to be decent humans, but there is one thing that I can offer. If you're a comic creator from a minority group who is struggling to get traction for your work, or feel like your career has been derailed by men in positions of authority, over the next month I'd like to offer some of my time on a video call to advise you about PR. I can offer things like teaching you how and why to write a press release (a class I sometimes offer to students at art universities) or advise you on the best way to get media coverage for your work and how to approach journalists and editors.
I have a short amount of time free during evenings on weekdays and don't know how much demand there'll be for my help, but I have been working in PR professionally for around a decade and have worked for clients as varied as one of the UK's leading insurance software providers (think of what goes on behind the scenes to make price comparison websites work!), the UK's leading flooring adhesive company (think hygienic hospital floor refurbishments!), to dementia specialist care villages and one of the world's leading iPad digital graphic novel publishers. When you're creating independent comics you need to temper your expectations about how much media interest to expect, but if you don't already work in PR there's sure to be something I can offer to help disadvantaged creators.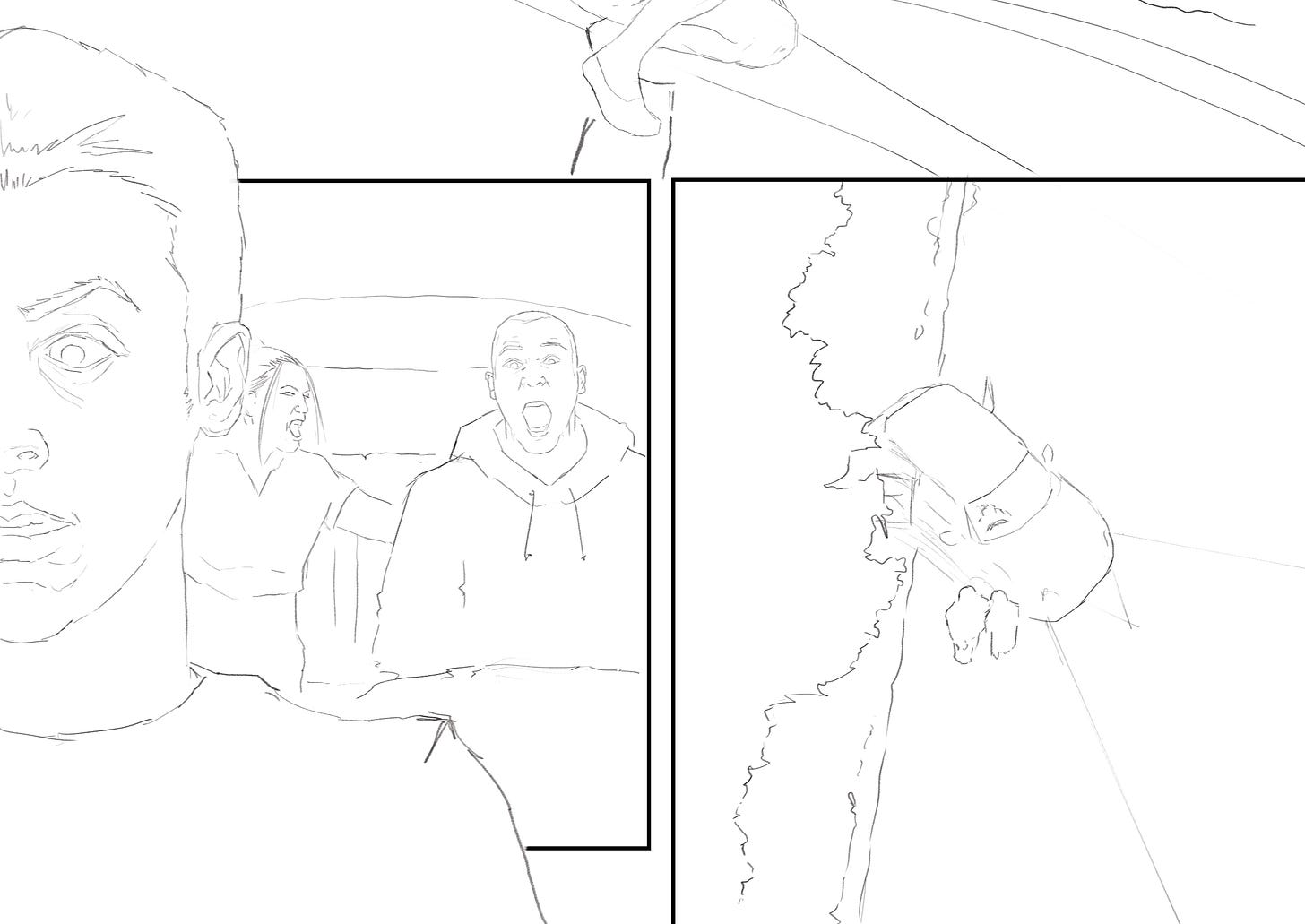 BLOOD MOON Chapter Two preview - Pre-coloured linework by John Pearson
Don't forget to subscribe to John Pearson's Patreon to be the first to read the complete Chapter Two of BLOOD MOON, which is coming soon, created with Aditya Bidikar and Hannah Means-Shannon. Take care of yourself. Remember that it's a marathon, not a sprint, so don't burn out unless you think it's going to make a difference. And get in touch with me on Twitter @PMBuchan to discuss anything that you want to talk about from this newsletter.